Japan is a sovereign island nation in East Asia. Located in the Pacific Ocean, it lies off the eastern coast of the Asian mainland and stretches from the Sea of Okhotsk in the north to the East China Sea and China in the southwest.
Aside the country's technological prowess, the standard of education is also of high standard which comes with a comparatively cheap tuition fee especially when compared with countries like USA, UK etc…
Top 5 Universities in Japan
1. Kyoto University– It is the second oldest Japanese university, one of Asia's highest ranked universities and one of Japan's National Seven Universities.
One of Asia's leading research-oriented institutions, Kyoto University is famed for producing world-class researchers,Kyoto University offers a variety of degree courses conducted entirely in English.
Phone contact: +81 75 753 7531
Website:www.kyoto-u.ac.jp
2. The University of Tokyo-  is a public research universitylocated in Bunkyo, Tokyo, Japan. Established in 1877 as the first imperial university,
it is one of Japan's most prestigious universities. As a leading research university, UTokyo offers courses in essentially all academic disciplines at both undergraduate and graduate levels and conducts research across the full spectrum of academic activity.
It is made up of 10 faculties, 15 graduate schools, 11 affiliated research institutes, 13 university-wide centres, three affiliated libraries and two institutes for advanced study and the University of Tokyo Hospital.
Phone contact: +81 3 3812 2111
Website:www.u-tokyo.ac.jp
3. Tohoku University– located in Sendai, Miyagi in the Tōhoku Region, Japan, is a Japanese national university. It is the third oldest Imperial University in Japan and among the National Seven Universities. It was originally founded as a medical school in 1736.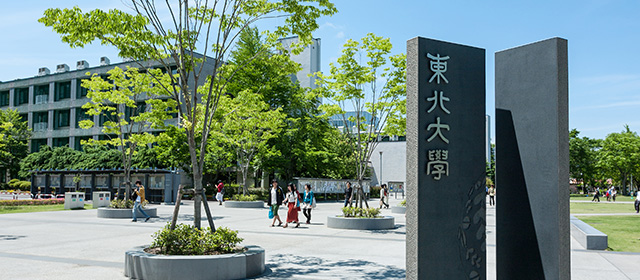 The university has five main campuses in Sendai City. Students are generally split across these campuses by subject, with one for medicine and dentistry, one for social sciences, one for science and engineering, and one for agriculture.
Phone contact:+81 22 217 4844
Website:www.tohoku.ac.jp
4. Tokyo Institute of Technology– is a national research university located in Greater Tokyo Area, Japan. Tokyo Tech is the largest institution for higher education in Japan dedicated to science and technology, and is generally considered to be one of the most prestigious universities in Japan.
Tokyo Tech's main campus is located at Ōokayama on the boundary of Meguro and Ota.
Tokyo Tech provides full degree programs in English at all levels. The Global Scientists and Engineers Program (GSEP) is a transdisciplinary Bachelor of Engineering program, while the International Graduate Programs (IGP) cater to those hoping to pursue more advanced science or engineering degrees in Japan.
Phone contact: +81 3 5734 2975
Website:www.titech.ac.jp
5. Kyushu University-Is a Japanese national university located in Fukuoka, in the island of Kyushu.
Now a recognised international university, Kyushu has 16 faculties, 11 undergraduate schools and 18 graduate schools. It is home to nearly 19,000 students, from some 90 countries, with over 2,000 academic faculty.
Website:www.kyushu-u.ac.jp