University College London (UCL) is a public research university in London, England, and a constituent college of the federal University of London. The university was established in 1826 as London University.
UCL was the first university institution to be established in London, and the first in England to be entirely secular and to admit students regardless of their religion. UCL also makes the contested claims of being the third-oldest university in England and the first to admit women. In 1836, UCL became one of the two founding colleges of the University of London, which was granted a royal charter in the same year.
UCL is a multi-disciplinary university, home to centres of teaching excellence in subjects from medicine to languages, law to engineering and history to astrophysics.
HOW TO APPLY
As with other UK universities, applications to UCL are made via UCAS.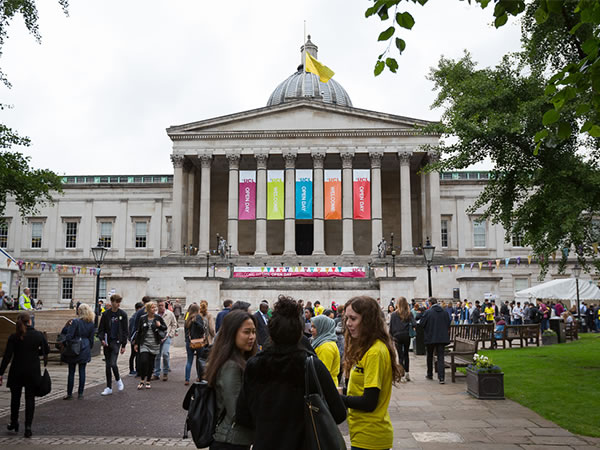 Admission office no:+44 (20) 7679 7742
Degree types
At University college London, Graduate, Master's and Doctorate programmes are offered. Usually, taught programmes normally begin at the start of the academic year in September and is divided into three terms. Most of the teaching takes place in the first (Autumn) and second (Spring) terms, with the third (Summer) term reserved for revision (review) and examinations.
Website:ucl.ac.uk
Tuition Fee
UCL tuition fees (2018/19 entry)
MA, MSc–Overseas students- £14,790 – £45,250
Living costs- £13,520 – £20,280
Availability of Part-Time Work
There is no shortage of varied and reasonably paid employment
The UCL Union Job Shop acts as an agency offering temporary work both on and beyond the UCL campus.
Accommodation types
UCL, offers students accomodation ranging from Halls of Residence, in which meals – usually breakfast and an evening dinner – are included.
Also, there are Student Houses, where you will share kitchen facilities (cooker, refrigerator, freezer and microwave) to prepare your own meals.
All residences offer you:
a study-bedroom equipped with a bed, desk/table, desk chair and wardrobe;
access to a launderette.